December 3, 2023: Neo LA Meltodwn!
MRCK is back again with another somewhat experimental map. Here's LA Meltdown 2047, MRCK's reinterpretation of the entire first episode of Duke3D.
November 10, 2023: AMC in Egypt!
Here's The Cairo Dig - Part 1, a new usermap for the AMC TC. This is the author's first usermap and it's a good one, so check it out (and shame on you if you haven't grabbed the TC yet!).
October 30, 2023: Some German name!
Doctor Alex Pistol just released Der Zorn Gottes, an oilrig-themed map with BattleDukeish gameplay. Check it out, as it's surely one of the most technically impressive maps ever!
I've got a few other things waiting to be reviewed (including Ion Fury's Aftershock DLC), so keep your eyes on this space.
September 24, 2023: Site B!
Here's another new map for the Maps section, check out Site B, a map inspired by the Lost World Jurassic Park book. The author started working on it all the way back in 1998, so give this one a try as it's well worth it.
September 10, 2023: Trouble!
We're finally picking up speed again, as I've got a few reviews on the way. We'll start off with Urban Trouble, a classic style city map that didn't quite make it to Hot Maps.
Also reviewed Spider-Man.
August 27, 2023: Final Fantasy!
Not much to report from the Duke front. I am working on a new AMC TC map for the next episode, but it'll be a while before that thing gets released. But I'll promise to share some screenshots at some point.
Here's a review of Final Fantasy XII: The Zodiac Age.
August 18, 2023: Little Dark Age!
Here's a smallish usermap for the AMC TC: Little Dark Age. It's not quite a Hot Map but still well worth your time if you're into the AMC TC.
July 30, 2023: Zero Zone!
Well, it's back to work tomorrow after a five-week holiday. But here's Zero Zone from MRCK for you to enjoy while it's still sunny outside.
July 25, 2023: Skool Tour!
It's been a few years since High Treason appeared on these pages, but now he's released a new museum-type map called Skool Tour. It's a bit different from what you've gotten used to, but make sure to check it out.
Downtown Militarized Zone Remake is a remake of a 25-year-old Dukematch map. It's filled with frenetic action, guts and explosions, so check it out here.
There's no putting a stop to William Gee's recent creative spree, and the world is certainly better for it. Here's WG Hotel Hell.
May 21, 2023: BattleDuke 2!
We're inevitably headed toward summer, so while you still have an excuse to spend some time indoors, why don't you try out BattleDuke 2.
April 21, 2023: Orbital & Mallard!
Believe it or not but MSDN is 24 years old as of today! To celebrate, I've got a review of Operation Mallard, a brand new TC, and Orbital 2, two space maps from 1997.
March 25, 2023: Pandora & game review!
Here's Pandora, a "new" episode consisting of old maps by William Gee. Is it worth your time? Read the review.
Also reviewed two new games, Final Fantasy VII Remake & Nier Automata.
March 18, 2023: WGCity 2!
After nearly 20 years, WGCity has a sequel named - you guessed it - WGCity 2.
An early version of Operation: Mallard was also released some weeks ago. It looks like a cool NAM/WW2GI type of mod; too bad I can't play it, as the game crashes as soon as it's about to start.
March 5, 2023: Blast Radius!
MRCK released his massive 14-map episode, Blast Radius, some weeks ago; it's now been reviewed. Do NOT miss this!
February 22, 2023: BRUNOHH2!
I promised this almost two months ago, so here's a review of Hollywood Holocaust remake part 2.
February 14, 2023: A tit bar!
Here's another new map from MRCK, Tit-E-Bar.
Quite a few noteworthy Duke3D projects have come out in recent weeks, so I'm gonna have to buckle up and start playing!
January 22, 2023: Koodbool!
Oh crap, I actually posted a review of this map, Koodbool, a week ago (it's been on the "Latest Maps" list above since then), but totally forgot to mention it here in the news section. So, check that one out!
December 31, 2022: A wrap up!
2022 will draw to a close in about five hours here in Finland. The post-covid year was marked by Russia's brutal imperialistic war in Ukraine that was meant to last no more than a few weeks, but the Ukrainians had other ideas, fought back and are now on their way of becoming the most formidable military power in Europe while Russia's future looks bleaker than it has since the start of the Nazis' genocidal Operation Barbarossa.
We'll end the year with a review of the fourth episode of the AMC TC. This was a truly memorable journey, so waste no further time and grab it. Also, the guy who made a "remake" of Hollywood Holocaust a while back released a sequel about a week ago. I had almost finished a review of the map but ran out of time while trying to desperately wrap up my AMC TC review before the end of the year, so I'm gonna have to post the review a bit later. Meanwhile, feel free to grab the map here.
As for a summary of how 2022 fared against the past in terms of new releases reviewed/released on MSDN, here's how it looks:
2004: 50 new releases
2005: 36 new releases
2006: 30 new releases
2007: 21 new releases
2008: 40 new releases
2009: 34 new releases
2010: 26 new releases
2011: 21 new releases
2012: 29 new releases
2013: 28 new releases
2014: 22 new releases
2015: 19 new releases
2016: 24 new releases
2017: 13 new releases
2018: 20 new releases
2019: 11 new releases
2020: 15 new releases
2021: 23 new releases
2022: 16 new releases
So, "not great, not terrible". The year included some gems such as a new Alien Armageddon episode, AMC TC Episode 4 and AWOL with a map by yours truly.
I've also updated My Maps section, but some work still remains, so be mindful of any inconsistencies.
Happy New Year!
December 6, 2022: Polaris Outpost!
Here's a review of Polaris Outpost, a map from 1996 that I implicitly promised a review of back in April. Anyway, give it a look, as it's a damn good space map.
It's independence day in Finland, and our thoughts are with our Ukrainian brothers whose sovereignty and existence is, just as ours was, threatened by Russian imperial fantasies. The fall counteroffensive met every expectation, forcing Russia to mobilize in panic. The Russians have responded with intensifying terrorism, gratuitous bombing of civilian infrastructure and threats of further reprisals if Ukrainians dare to defend themselves. (This is what the Nazis did a lot in the 2nd World War; if they were attacked, they'd take it out on the civilian population of whichever territory they were occupying.) Russian routs/retreats in the north and south have revealed more rapes, torture chambers, castrations, kidnappings (of possibly tens of thousands of little children, now deported to Russia for brainwashing), all examples of the so-called "Russian World" they're trying to impose on Ukraine. Russians themselves have become more critical, but tellingly not of the war itself, merely its conduct; it's not the killing of Ukrainians they're opposed but the fact that the killing isn't going any better. (Lots of creepy examples here.) The right to kill Ukrainians for the sake of antiquated notions of imperial "glory" is taken for granted, even though their supposedly inferior brothers (racistly referred to as hohols) have turned out to be lightyears ahead of Russia by pretty much every measure. And while all this is happening, Russia is trying to sell both the domestic audience and the international community the idea that somehow they are the victims here.
November 20, 2022: More from Danny!
Another gloomy winter/hi-tech map from DannyFromNewOrleans, check out Memory of the Waters.
October 27, 2022: A horror tale!
We'll see if we can get another update by Halloween, but if not, then this is it: Check out Joaquina's Horror Tale, a four-map mini-mod for DukePlus (included, which explains the file size).
October 16, 2022: AMC the 4th!
The fourth episode of the AMC TC has been released; I beta tested the episode, but I still need to finish my playthrough of the finished version before publishing a review. Anyway, grab a copy at MODDB and be prepared to spend at least 10 hours on this thing. The theme is medieval and it works better than I expected. I did not contribute any maps to this episode, but the story of the AMC squad ain't over yet:) (And my character is still arguably the hero of the whole show even in Episode 4...)
A few beta shots to entice you: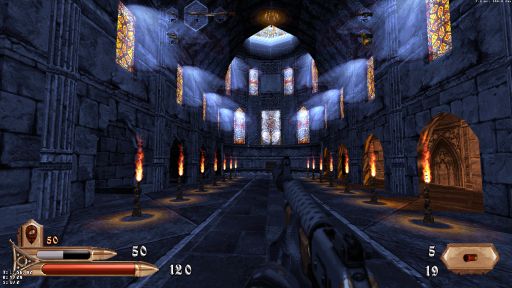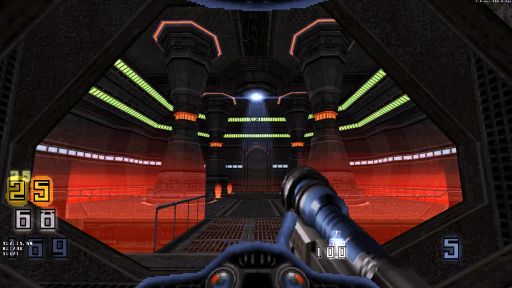 October 1, 2022: Going AWOL!
Some of you may remember a Total Conversion called A.W.O.L. from back in the day (and I mean like from 20+ years or so ago), worked on by a guy called Hudson and a bunch of other people. Well, like many TC projects of the day, AWOL never really got anywhere and was abandoned for 20 years. Then, almost exactly two years ago Hudson approached me about reviving the project, and so I agreed to contribute a map. The plan was to get the game on the "cover disc" of the retro-themed E1M1 magazine, with initial deadline set for spring 2021. Expectedly that deadline flew right by and, if I recall correctly, a new deadline was then set for the Realms Deep event of 2021 (late summer). I got my map's design more or less done by then, but it was still missing some key scenes that were dependent on features that weren't yet available. That deadline too was missed and then the E1M1 magazine collapsed. By then we had decided to put the game on Steam anyway, and two weeks ago AWOL was finally released. Grab yours (for free!) here: https://store.steampowered.com/app/1740150/AWOL/
My map is a desert prison near Dubai. A few screenshots: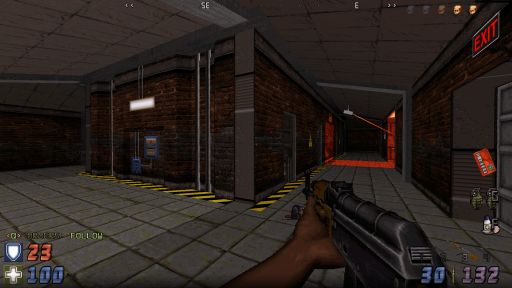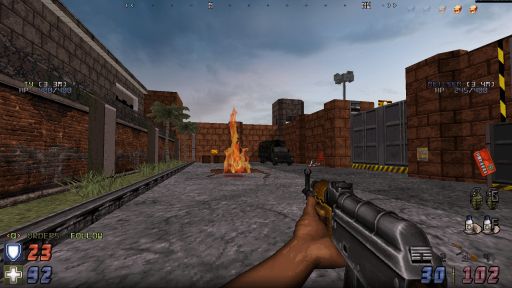 I've had some performance issues with some of the other maps in the game, but we've been fixing these since the game's release to make it more playable for those such as myself with AMD gpus.
August 28, 2022: Bacon Grease!
"Asbestos", a familiar name from the days of Dukeworld has returned with a new map, so check out Bacon Grease.
July 21, 2022: Ukrainian Mission!
Gonna make another exception here and review a usermap for Mr the Killer, a Total Conversion. Check out Ukrainian Mission for a chance to give Putin some payback!
July 6, 2022: Rumble & Doom!
You just can't stop MRCK, as he's just put out another Duke3D map. It's called Red Light Rumble and it's well worth a look!
Also reviewed Doom Eternal & Far Cry 4.
Another week, another gratuitous Russian war crime (better make that two gratuitous war crimes), another new Duke3D map in case the intense heat confines you into your apartment; check out MRCK's Turnpike.
June 19, 2022: BattleDuke!
We're headed into the summer with Sanek's BattleDuke, a Battlelord-infested 7-map challenge mod.
All the sudden I'm starting to develop a bit of a backlog with respect to reviews, so we'll start with two. Check out Slick Willy and Water Damage.
May 19, 2022: Hollywood Holocaust!
As far as remakes go, this Hollywood Holocaust remake is pretty impressive (and not really much of a remake), so go take a look.
Oh, and YES, I'm aware of the Duke Nukem Forever thingie: I'm in the process of writing a few words about it.
May 4, 2022: Last Reaction & Water Bases & Chimera!
I'm finally done writing a map-by-map re-re-review of Last Reaction & Water Bases & Chimera, so check it out!
MSDN turns 23 today! Unfortunately I don't have anything more than that to offer at this very second (I tried but ran out of time), but I'll drop a few updates within the next two or so weeks. These include a revised review of Last Reaction & Water Bases (plus Chimera) TC, a review of an old map that hasn't been featured on this site before, an updated & considerably expanded My Maps section, and the release of more Hot Maps collections (like those on the top of the Hot Maps page). So, keep checking this space!
April 10, 2022: Warzone re-review!
Seems like the end of covid (or, rather, the end of covid hysteria) has put a dent on mapping activity. But worry not, for many interesting projects are set to be released this year.
In the meanwhile I've re-reviewed Warzone, a classic from 1997. Also check out my review of Resident Evil 3 (2020).
Interesting times are ahead here in Finland. It's assumed we'll apply for a NATO membership within the next few weeks/months in response to Russia's cruel and callous invasion of Ukraine. The retreat of Russian forces in the face of heavy losses has revealed heinous war crimes that come off as no surprise to those who're familiar with the conduct of Russian soldiers in past conflicts. Such crimes are not an aberration but a strategic aspect of Russian conduct of war.
March 27, 2022: Resistance!
A great way to kick off this spring (never mind that it's snowing heavily at this very moment), check out Resistance, a new Alien Armageddon episode.
And while you're enjoying the game, don't forget Ukraine where cowardly Russian forces, too afraid to fight man-to-man (estimates of Russian soldiers killed in battle range from around 7000 all the way up to 15 000), have resorted to shelling cities from a distance, turning places like Mariupol into something resembling Grozny circa 2000. A theater marked with the word "children" was bombed, killing 300 civilians sheltering inside. Journalists have been kidnapped and tortured by FSB agents, women raped and hanged by Russian soldiers. The Russian people have united and rallied behind the letter Z, or "zwastika". Their "special operation" to "de-nazify" Ukraine has included bombing a Holocaust memorial, killing a Holocaust survivor, and sending far-right assassins after Ukraine's Jewish president.
Gasoline prices here in Finland have shot up to around 2,2 euros per liter; it's an inconvenience, especially to someone like me who has to use a car for my job every day, but that's all it is, an inconvenience.
March 6, 2022: Glory to Ukraine!
A bit of non-Duke3D related news for a change: John Romero released a usermap for Doom 2 called One Humanity. You can get a download link by donating 5€; "100% of the proceeds" will go toward helping the Ukrainians. Any help is desperately needed, as the cowardly Russian military has been shelling residential areas, hospitals and schools in recent days in the hopes of breaking Ukrainian morale that, along with Western weaponry and Russian incompetence, has kept them in the fight far longer than anyone expected. The map itself is a lot like Sigil with its narrow walkways and abundant use of "eye switches"; its tight gameplay should keep you engaged and on the edge of your seat throughout its roughly 10-minute duration.
Our old friend Fakir/FakirBaba also resurfaced recently with a release of his old & unfinished maps. I haven't yet dug in deep enough into the pack, but I'll get around to it soon enough. Fakir also released a Doom 2 map called Hell to You. The map gave me serious Doom 1 vibes with a hint of Doom 2 (which to me has always been the superior Doom game). Design with its tidy lighting and trimming is oldskool Fakir, and the map isn't too generous with its provision of ammunition, so you have to make do with the pistol longer than usually. The map also has an interesting circular layout.
Oh, and long live Ukraine, long live Finland and long live the West! And to hell with Putin and anyone who's ever enabled him! If Russia wants to act like a 19th century power, then it is only fair that their living standards are dropped to 19th centry levels.
February 17, 2022: E1L1 remake!
Arzca (Restaurant Conspiracy, Bank Roll 2000) is back with another 3DR-inspired map. Check out Blumderwood Holocaust.
February 6, 2022: The Conundrum!
And here's something different to kick off the year, check out Alex Pistol's The Conundrum, a puzzle-based six-level episode that no doubt most of you will give up on a few minutes into the first map.
December 31, 2021: The end of days!
Another year is about to be past us (still five more hours of 2021 left here in Finland), and we'll celebrate the closing of 2021 with a new map by none other than MRCK, a mapper who just doesn't seem to want to slow down. So, check out Salvage Title.
And here's our traditional look at how many new maps/projects were released and reviewed on MSDN in the past year:
2004: 50 new releases
2005: 36 new releases
2006: 30 new releases
2007: 21 new releases
2008: 40 new releases
2009: 34 new releases
2010: 26 new releases
2011: 21 new releases
2012: 29 new releases
2013: 28 new releases
2014: 22 new releases
2015: 19 new releases
2016: 24 new releases
2017: 13 new releases
2018: 20 new releases
2019: 11 new releases
2020: 15 new releases
2021: 23 new releases
Note: I'm counting WGSP 3 & 4 as individual releases (they were released, even if not reviewed, as such) while the last two maps in Shaky Grounds count as a single release (they were released as such). All this means that 2021 was a very good year despite a slow start. This could be a delayed effect of the covid pandemic; with many stuck at home (not me though; I've spent exactly zero days working remotely or in quarantine), people picked up Build/Mapster32, but it naturally took months for the results to show. So, there's your silver lining.
Happy New Year!
December 25, 2021: The X-Mas!
Well, another year, another Christmas. Hope you all had a great time despite the circumstances. In Finland we got a nice cold & white Christmas (snow on winter hasn't been a sure thing for a while now), and I've been passing time playing hockey & reading old Spider-Man comics (early '90s stuff such as Maximum Carnage).
I'm on an awful laptop right now, but I still managed to play & put together a review of Launch Facility, a remake of, well, Launch Facility (E1L6).
Happy Holidays!
December 5, 2021: The contest is over!
Back in July I reported of a rookie mapping contest. well, the contest is now over, and the winner is also the sole entry, Industrial Factory. It's not exactly a "hot map", but it's still a decent map that shows some promise; who knows, maybe the author becomes the best mapper of all time one day, so give this map a try so that you can say you were there when "SilverScrub" released his very first map.
Also, Boxes and Doors got an update, so check it out.
November 18, 2021: Shaky Grounds!
Merlijn's Shaky Grounds episode, in the works since 2016, is finally finished. Check the last two parts of this epic episode right here.
And if you happen to remember Imperium, you might be interested in checking out a re-release of its soundtrack.
Also reviewed Amnesia: The Dark Descent.
November 7, 2021: Promise!
Yes, I missed the traditional Halloween update, but couldn't really figure out anything interesting to put out there, as this seems to have been one of those years where the community skipped on making a Halloween release. Anyway, here's a winter-themed map to pave the way for the winter season, so check out Promise.
October 17, 2021: HappyLand!
Work on this water park themed map began more than 20 years ago; that the author decided to publish the map rather than let it die deserves our respect, so check out HappyLand Water Park.
October 7, 2021: WGSpace 3 - again!
Here's WGSpace 3 Redux, an updated version of WGSpace 3. The selling point here is the addition of TROR, so check it out.
September 24, 2021: Boxes and Doors!
Only got this today, but had to get a review out right away; check out Boxes and Doors for a refreshing space map experience.
September 11, 2021: Luna One!
Michael_Hunt's first maps appeared in April (Penthouse, Bank Job), and now the final map in his five-map episode has been released. Check out Luna One for some urban action on the Moon.
August 22, 2021: Rosario 3!
A few new maps are in need of a review, so we'll follow the first-come, first-served principle here and start off with Rosario 3, a usermap for Alien Armageddon.
It's back to work on Monday, but here's a review of WGFang. Enjoy the rest of your summer!
Just gonna quickly give you a download link to WGFang, as I'll be unavailable for about a week. This is a new map by William Gee, so check it out. A review will follow later.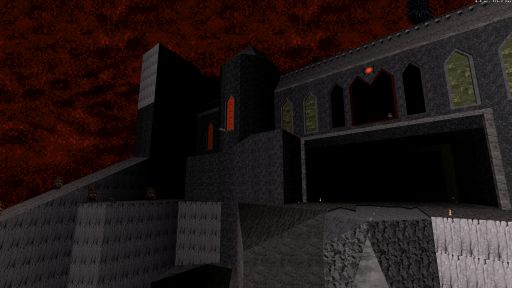 July 6, 2021: Archer & contest!
And here's Archer, a sequel to Sacred Ground.
In other news, Alex Pistol (Submachine, Back in Business) is organizing a mapping contest for newbies. The contest is intended for those with no prior releases, every mapper is limited to 500 sectors (which is more than enough; most original maps had 200-300 sectors) and the contest will run for three months. The maps will share a theme which is to be announced later. As an extra incentive, the map pack will also be reviewed here, so if you want both to be famous and give Mapster32 a try, check out the topic and more specific rules here.
July 4, 2021: Weissensee!
I've got several weeks of summer holiday ahead of me, and what a better way to kick it off than by playing a new map from one of the Oostrums. Here's Weissensee, a map that scored a respectable 96 points.
June 21, 2021: Sacred Ground!
Here's Michael_Hunt's Sacred Ground, the third map in a series that began with Bank Job and Penthouse.
May 30, 2021: WGSP finale!
And here are the last two parts of the WGSP episode. You can also download and play the four maps from start to finish as a single episode now; all download links have been updated.
The community is on fire with many new maps coming out and I'm having trouble keeping up, but that's not something I should be complaining about now is it. Anyway, here's WGSP 2.
Despite a slow start to the year, we finally seem to be getting a lot of new maps. Today I've got Submachine for you. This one is from Alex Pistol, who recently reappeared on the scene with Back in Business.
William Gee is back with his first standalone map in over a decade, so check out William Gee Single Player 1 (or just "WGSP 1") for some mapping glory in the spirit of The Abyss.
And enjoy your May Day!
MSDN turns 22 today and, as is of course tradition, maps is what you'll get. These two were, weird enough, published on the Megaton Edition Steam workshop, but that port is pretty garbage by modern standards, so check out Bank Job and Penthouse in a proper port.
Alien Armageddon also got a major update, but as its new "episode" boasts 200 classic usermaps, it's gonna take a while longer for me to get a feel for it, so expect a review on a later date. In the meantime, give it a go. (Previous updates reviewed here.)
March 28, 2021: The Division!
And here's finally the other map I hinted at in the previous update: The Division by Paul Bolduc, a TROR master. And the map is finally playable in Polymost too, so check it out.
March 20, 2021: Took long enough!
Nope, I'm not dead, but it took a while for the first new maps of 2021 to appear. The first, Stowaway, was released less than a month ago, and now it's available here. This one is from the author of Duke Express, the Futurama-inspired map.
In other news, Luciano "Gambini" Gallo, one of the greatest mappers of our times and the co-collaborator on DNF2013, finally released his Southernmost Combine mod for Half-Life 2 a few weeks back. This one has been under construction for much too long and for a long time it seemed like it was never going to come out but it's out there now, so give it a try (including some "epic" voice acting by yours truly!). I feel like I should give it a proper review, but I'd be much too biased, having played through various iterations of it over the years, but we'll see.
A few shots to help you make up your mind on whether to download this fantastic mod or not: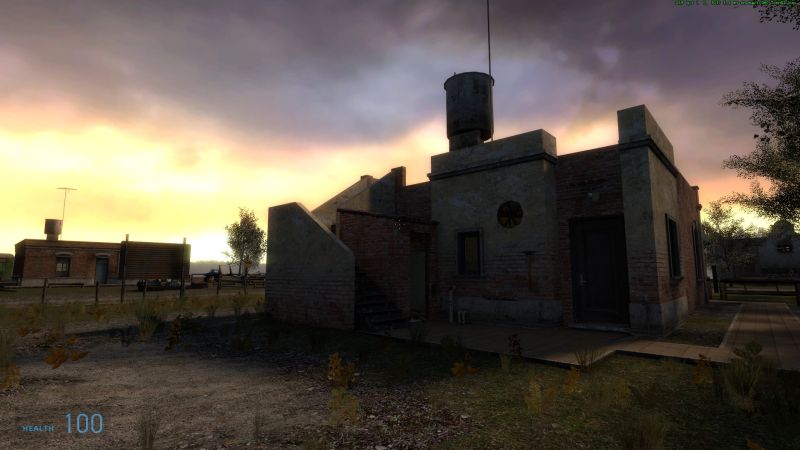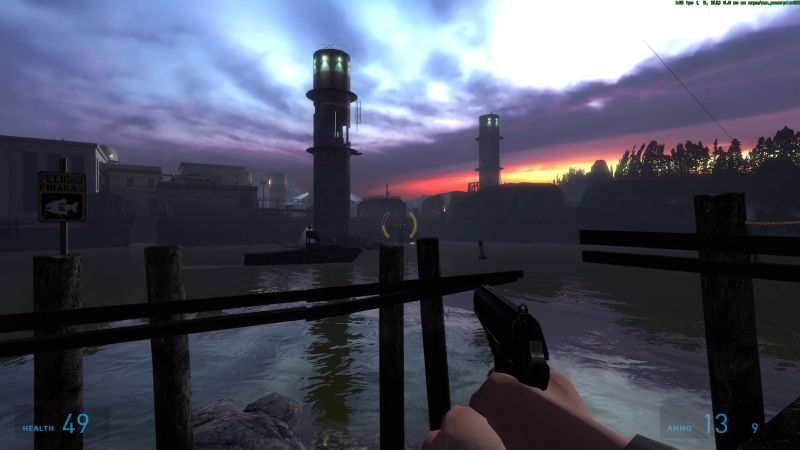 Oh, and I'm working on something Duke3D related, so keep following this space over the next few months.
January 1, 2021: New Year, New Maps!
Another year is past us, and we head into 2021 with Fallout Freeze, a shopping center map with some of the best design I've seen in a Duke3D map.
And, as is of course tradition, we're gonna take a look at how 2020 looked in comparison to previous years, in terms of new releases published on this site:
2004: 50 new releases
2005: 36 new releases
2006: 30 new releases
2007: 21 new releases
2008: 40 new releases
2009: 34 new releases
2010: 26 new releases
2011: 21 new releases
2012: 29 new releases
2013: 28 new releases
2014: 22 new releases
2015: 19 new releases
2016: 24 new releases
2017: 13 new releases
2018: 20 new releases
2019: 11 new releases
2020: 15 new releases
Note: I'm counting Big City toward new releases as it was published for the first time this year despite being very old. Similarly Fallout Freeze was released a few days ago, I played and started writing a review of it yesterday, so that too counts as a 2020 release. There are still a few 2020 releases that haven't yet been reviewed here, but I'll get around to that soon. All in all, we improved somewhat in comparison to 2019, especially in the second half of the year (10 of the 15 new releases).
Anyway, happy New Year!
December 24, 2020: Back in Business!
I'm again slightly late with this review but hey, what's one week when it took nearly 20 years for Back in Business to go from zero to finally being published at the very end of 2020? This one is from Alex Pistol, who was very active back in the heydays of Alejandro's Mapping Center. Waste no further time and give this 4-map episode a try.
Also finally got around to replaying Malice, a relatively unknown commercial Total Conversion for Quake that actually inspired my very first Duke3D episode.
Merry Christmas!
November 29, 2020: Big City!
Corentin managed to obtain a previously unreleased map from a former Sunstorm Interactive mapper, Bill Buchalter, for his interview with him. So, give Big City a try and check out Corentin's page here.
Upcoming Maps section updated with Merlijn van Oostrum's Shaky Grounds project.
November 21, 2020: Just Chillin'!
We seem to be picking up some speed as 2020 is about to be wrapped up. Here's Chillin', a Hot Map worth 91 points.
November 14, 2020: CBP 9!
This "Halloween" CBP was released a few hours after I had posted MSDN's Halloween update, so it just barely missed it; then other things got in the way. Anyway, here's finally Community Buid Project 9.
Also decided to revive Upcoming Maps section with MRCK's ongoing project, so check it out.
October 31, 2020: The night of fearful sights!
It's time for the horrors of Halloween again. I'm gonna continue with my re-reviews of 1999 maps, so here's the most fitting for the occasion, Quest, one of the first "spooky" Hot Maps.
Also reviewed Red Dead Redemption 2.
DeeperThought also released a fun little Halloween mod that you can check out here.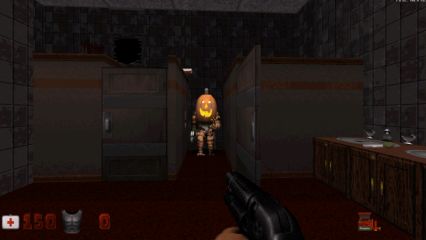 October 24, 2020: New episode!
A few worthy releases (including the latest installment in the WGRealms series) have surfaced in the past few weeks, but I've been busy with work and cleaning up my Steam library of unfinished games for the impending arrival of Cyberpunk 2077. Anyway, we'll start off with Downtown Journey, an 8-map city-themed episode from a Brazilian author.
September 1, 2020: Epicenter!
Merlijn's increasingly epic Shaky Grounds series just got super cereal with its third map, Epicenter. This map is worth no less than 98 points, so waste no further time and play it now!
August 16, 2020: Lost World!
If you're looking for an afternoon of non-stop carnage, look no further than Lost World. It's not exactly what I look for in a Duke3D map, but it's certainly worth a try, and if you're into this type of "slaughter" maps, you're guaranteed to enjoy this one.
July 15, 2020: Woudrichem War!
It's been a quiet 2020 in terms of mapping activity, but now we've been given two excellent Hot Maps in just two days (check out Restaurant Conspiracy in case you forgot). Maarten van Oostrum is back with Woudrichem War, a map worth 98 points.
July 13, 2020: Restaurant Conspiracy!
Although this map has technically been "almost done" since 2008(!), we'll still consider this the first new release of the summer, as this is the very first time that Restaurant Conspiracy has seen the light of day. This map is from "Arzca" whose mapping career spans two decades now, so take a look.
Well, summer is finally here again, but those of you stuck in yer homes can relive the old days by playing The Starlite Project, a classic from the '90s that's now been re-reviewed.
May 30, 2020: Overdose Delusion!
We're about to kick off summer 2020, but for now we'll make do with a winter-themed map, Overdose Delusion.
May 2, 2020: Duke in Bioshock!
Never thought I'd live to see this, but here's Bioshock, a Hot Map where Duke explores the underwater city of Rapture.
April 22, 2020: Just another anniversary!
As of yesterday MSDN is 21 years old! Since you guys stopped releasing new maps, I decided to go back and start re-reviewing a few of the first-year maps (namely those with a "05/00/1999" timestamp in the Hot Maps section). I'll start off with Godzilla 1998.
I'm also resuming archiving old maps into neat packages, so here's the whole 2002 collection (check the top of the Hot Maps section for the others).
Aliens versus Predator 2 game reviewed.
April 5, 2020: Space Gladiators!
Finally, here's a review of Space Gladiators, the third big release of Alien Armageddon. Check it out if you're in for some UT/Q3A type of gameplay.
Also got around to playing Exhumed/PowerSlave for the first time. Review here.
March 12, 2020: Uprising!
After a slow start to the year, two episodes were released a few days apart. Of these, Fernando Marquez's FM4X - The Uprising, has now been reviewed, so check it out. I'll get started with Alien Armageddon - Space Gladiators next week.
January 11, 2020: First map of the decade!
Sanek has the honor of having released the first map of the '20s; check out Dark Station.
December 31, 2019: New Year!
As we're approaching the end of 2019, we're faced with the fact that the year was unquestionably the worst when it comes to Duke3D user-made content. Here's how 2019 compares to previous years, in terms of new releases published on this site:
2004: 50 new releases
2005: 36 new releases
2006: 30 new releases
2007: 21 new releases
2008: 40 new releases
2009: 34 new releases
2010: 26 new releases
2011: 21 new releases
2012: 29 new releases
2013: 28 new releases
2014: 22 new releases
2015: 19 new releases
2016: 24 new releases
2017: 13 new releases
2018: 20 new releases
2019: 11 new releases
There were some considerable positives though. The third episode of the epic AMC TC was released in the spring, while Ion Fury finally saw the light of day in late summer, and I myself returned to the legendary MSSP series with MSSP9. Retro gaming seems to be doing well in other regards too, with Blood seeing a proper re-release on Steam and Exhumed/PowerSlave (which I have yet to play) finally getting a proper port. But who cares when you can now just play Red Dead 2 on the PC, right?
The biggest downside to 2019 was no question the passing away of our good friend Zaxtor in June. A huge amount of creativity went along with him for good; nothing can replace Zaxtor, his wildly creative and unique ideas and the passion with which he approached his projects.
Since no new Duke3D maps were released this month to mark the end of the year, I give you reviews of Dark Gate, a classic from 1996, and Merry Christmap, a usermap for Mr the Killer (and thus not strictly speaking a Duke3D usermap but hey it's almost Christmas so I'll make an exception).
Happy New Year and a very late Christmas!
December 1, 2019: Null Moon!
This one is almost a year late, but better late than never: check out Null Moon by DannyFromNewOrleans; a rudimentary review had actually been lying on my hard drive for many months until someone dared point out the map hasn't been reviewed yet.
Also wrote a review of Observer, a first-person game starring the late and great Rutger Hauer.
Furthermore, in June I published several map-packs, collecting MSDN "Hot Map" releases starting from the year 1999. However, a few 1999 maps (Flood and The Mission) by Juha "Turpuli" Laaksonen were missing, but thanks to a tip from ViDi Games, I was able to salvage these maps and put them back in the 1999 collection; for some reason I never thought of checking out the Archives (and quite frankly didn't even recall "Turpuli" having a website back in the day). See the top of the Hot Maps section for the zip packages.
October 31, 2019: Piroska of Andras!
No new Duke3D maps makes for a dull Halloween, so I had no choice but to go grave-digging (which is quite fitting for the occasion, actually); check out Castle of the Damned, a review-worthy, semi horror-themed map from 1997.
Oh, and I know I'm running out of ideas with these Halloween pics, but anyway...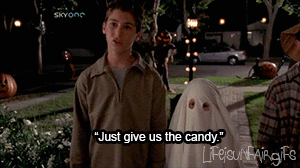 September 29, 2019: Dimension Shift!
It didn't take long for High Treason to come up with a follow up to his Alien Abductee, released about half a year ago. Check out Dimension Shift for some innovative puzzle-solving.
---
Visitors: 2194 + 225 000 +
&copy Mikko Sandt 1999-2014
Quality stuff since -99