Spring 2019:
May 25, 2019: Alien Armageddon 2.0!
Here's another late review (scroll down for version 2.0), this time for the second major release of Alien Armageddon, which recently got updated with Duke DC and Caribbean mission packs. So, this is a good chance for you to try not only Alien Armageddon but also the mission packs in case you haven't yet managed to get your hands on them.
Also finally managed to wrap up Mass Effect: Andromeda.
May 11, 2019: White Noise!
To my surprise I was able to enjoy White Noise, a Polymer-powered mod without any major issues. Dunno if the author did something to optimize the maps or if the EDuke32 team finally implemented some engine optimizations to make Polymer run better on AMD GPUs, but whatever the reason, here's a review of White Noise.
Well, here it is finally, the long-awaited "continuation" (although not in any meaningful sense) of the MSSP series. Go download your copy of MSSP9 and enjoy! This being the site's official 20th anniversary gift to mankind, I should probably say a few more words, but I just want to get this map out of the way and move on to playing Rainbow Six Siege while enjoying a few cans of long drink; it is May Day, after all. Anyway, have fun with the map!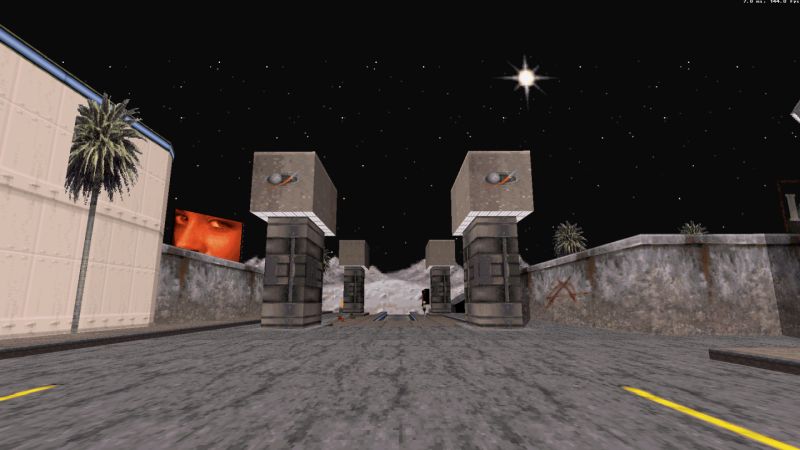 April 21, 2019: A Few More Days!
Today MSDN turned 20 (!), and for that occasion I wanted to make a new map but just couldn't make it on time; the map, while not even medium size in length (I've spent five days on it), still needs a few more days of work. I wanted to wrap it up today, but the events in Sri Lanka involving bombs and sexually frustrated, angry Muslims stole my attention (people I know are currently stuck in there; they are fine though). So, the great anniversary update is being postponed.
But while you wait, feast yer eyes on this screenshot (yes, I found the FOV slider and took the shot at 120 fov because why the hell not):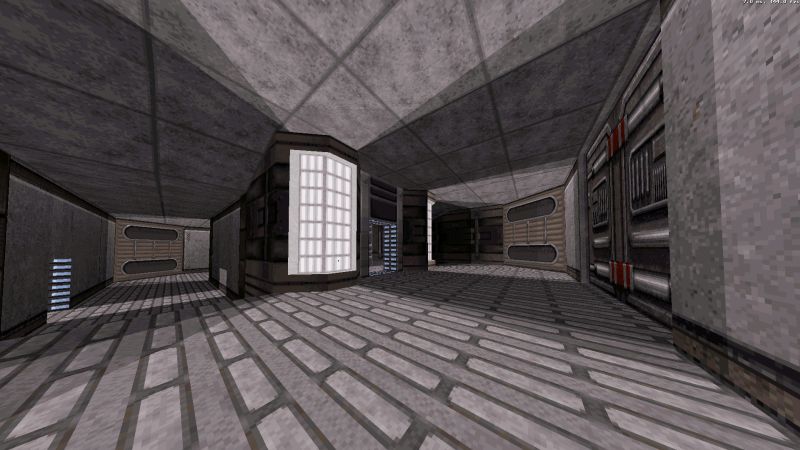 April 7, 2019: The AMC TC Episode 3!
And here's finally the promised review of the third AMC TC episode.
A bit of a status update is in order. The third episode of the epic AMC TC was released some days ago. It's available here. I'm working on finishing both that and the Alien Armageddon update mentioned a few updates ago, so reviews are on the way, but these releases aren't exactly something you can finish in an afternoon.
But I did manage to play through an obscure old shooter called Requiem: Avenging Angel about a month ago, so here's a review that's been lying on my hard-drive for a while now.