Spring 2012:
Summer is knocking on the door and what better way to celebrate the end of this school year than by playing a school-themed Duke3D map? Here's David B.'s Highland.
Peter Williams of the Stranded fame is back after a lengthy break. Go check his Pjsloth1 for some outdoor action.
May 22, 2012: New version!
A new version of our brilliant Done & Dusted has been released, although it's not significantly different from the first version. See the old review for the new version.
Also, FEAR 3 reviewed.
May 13, 2012: Some previews!
Let's take some preview shots for a change, these ones from a map that's being worked on by the guy who released Hostel a few years back: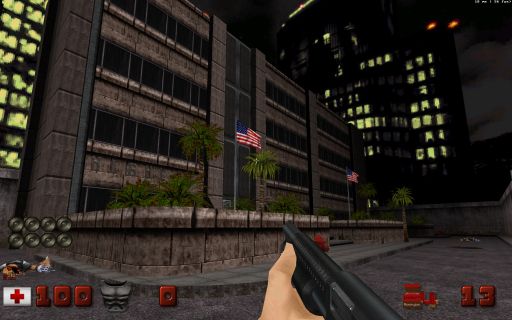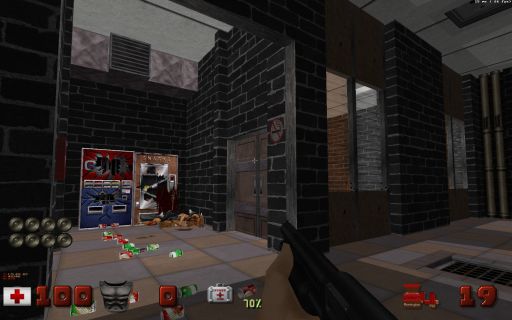 The map should be out in a matter of days/weeks.
May 7, 2012: Forever and One More Day!
A bit late with this one but here's Forever and One More Day, a hottie worth 94 points.
April 28, 2012: The Space Mission!
High Treason came up with a nice little mini-episode, consisting of just two maps but this one is just perfect for what it is. So, check out The Space Mission.
Also, Mass Effect 2 reviewed.
April 23, 2012: Resurrection!
Today's theme is resurrection. MSDN is back online after a somewhat lame attempt by a third party to insert some ad code in some of site's php files led to the site's temporary shutdown. The site's 13th anniversary passed as I was out of the country so there will be no special presents this time except of course the site's return, enabling you to visit it again, a reason in itself to exist.
So, to commemorate the site's resurrection, here's Puritan's Alien Resurrection.
April 5, 2012: Last Reaction - again!
Time for our third Last Reaction & Water Bases review. The last one is from 2000 anyway so it was about time.
April 2, 2012: Kill City!
Here's an April Fools' map from Zykov Eddy, Kill City.