Winter 2014-2015:
March 4, 2015: Eerie Estate!
It's been a slow year so far but here's Eerie Estate, a horror-themed map inspired by some Duke3D horror classics.
The AMC TC 2 is currently undergoing beta testing so you'll probably get to spend the upcoming spring playing it: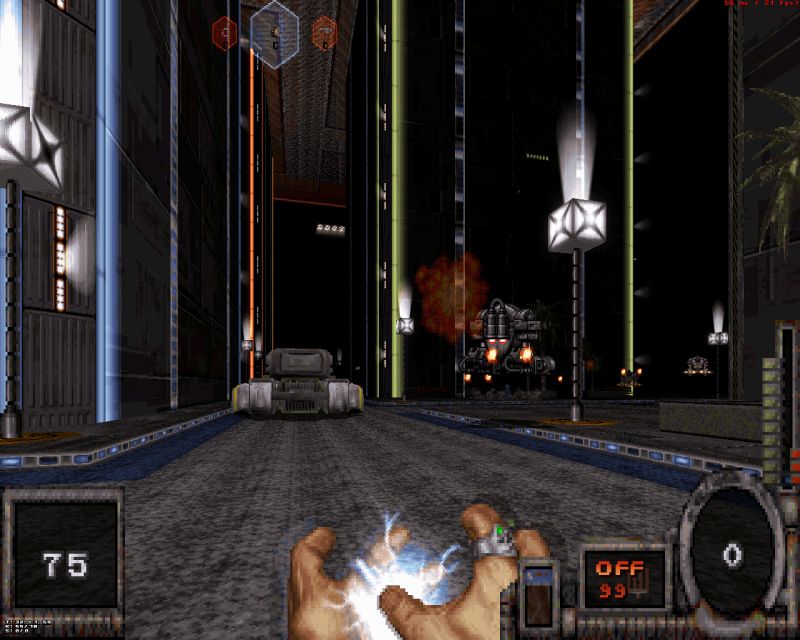 It's been more than a month since the site was last updated and that's partly my fault, partly the community's. First of all, there haven't been that many releases. Duke64Nukem released a mini-mod, DN64 Revisited, which has now been reviewed so check it out here. There's also a Polymer mod that I intend to take a look at, but that's about it. However, good things are on the way. The epic AMC TC is finally getting a sequel. We're looking forward to releasing the second episode (which is HUGE) in the upcoming weeks. This is definitely one of the best, if not the best, mods for this game ever so stay tuned: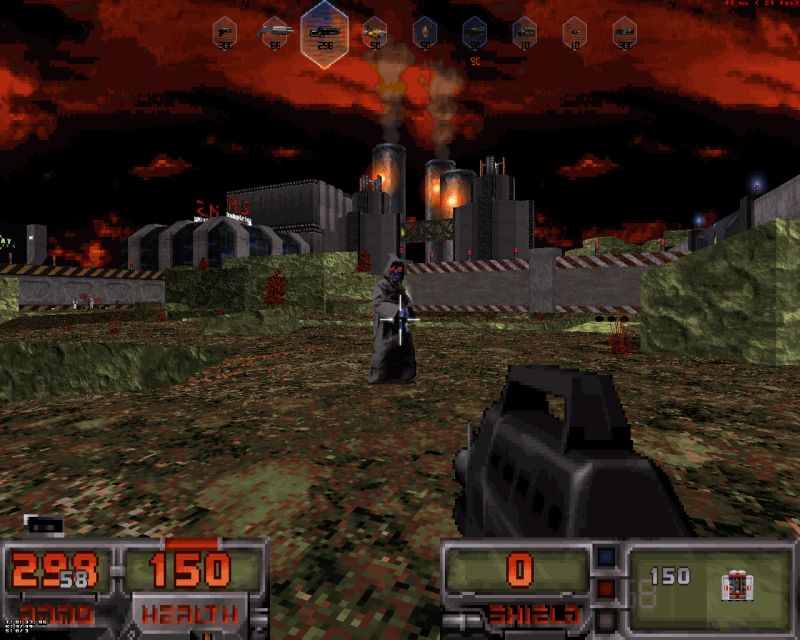 January 1, 2015: The New Year & Turok 2!
We'll end the year 2014 with Turok 2, a map from the same guy who built Duke64Holiday (see the Christmas update below).
It's time for our annual State of the Mapping Community review so here's how the year 2014, in terms of new releases, compares to the previous decade:
2004: 50 new releases
2005: 36 new releases
2006: 30 new releases
2007: 21 new releases
2008: 40 new releases
2009: 34 new releases
2010: 26 new releases
2011: 21 new releases
2012: 29 new releases
2013: 28 new releases
2014: 22 new releases
In terms of new releases (counting only those released on this website), the year wasn't a very good one; in fact, it ranks as the third worst of the past decade. Some maps that were released through the Steam Workshop didn't end up on this site at all, but some of those that didn't were even at best borderline Hot Maps while the rest were either irrelevant or Dukematch maps. So, even if we generously added the borderline maps to the total (which already includes Bowels of Hell Space Station since it doesn't seem to have been available before even though it's almost two decades old), the total number of releases still wouldn't look very good. The good news is that the Workshop has encouraged people to map and that the newcomers have improved steadily throughout the year. Another Workshop consequence seems to be the lack of Polymer maps. These maps were never particularly popular due to optimization problems but their obvious incompatibility with the Megaton Edition has further eroded the popularity of the renderer.
There was an apparent lull in mapping activity in the first half of the year but that could have been due to the fact that many mappers were working on Duke Hard. Of course, big releases always count as single releases; counting the individual maps would be bad statistics. Things really started to improve toward the end of the year so hopefully that carries into the new year. So, happy 2015!
December 25, 2014: Duke64Holiday!
No Christmas would feel complete without another holiday tale of Duke fighting the alien scum. This year's chapter comes from Duke64Nukem, whose Duke64Holiday is the first Nuclear Winter usermap on this site. To launch the map (in EDuke32), all you need is the Nuclear Winter grp in the same folder as your EDuke32 installation. Launch EDuke32 and choose Nuclear Winter from the drop-down menu. The Megaton Edition is now on sale for less than 3 euros (probably the same in dollars) on Steam so check it out in case you need the expansion pack.
Merry Christ-less Christmas!
December 10, 2014: JMW-SP2!
JMW released his first single-player map back in November and now he's got another one for you. JMW-SP2 is a space map, the fifth this year actually, which is a pretty good achievement considering none were released in all of last year.
December 8, 2014: Hogwash!
Sorry for the slight delay in updates; let's try to get this thing going on again for the sake of Christmas. Here's Hogwash: Siege on Triton 3, and underwater Hottie.
And don't forget to check out Dookie Nukem, no doubt the shittiest mod ever made.
November 23, 2014: Red 2 & BioShock!
Merlijn v. Oostrum's classic Red series has gotten its second map update. Check Red 2: Alien Occupation for an improved version of Red 2, the first Hot Map in the Red series.
Also, BioShock Infinite reviewed. One of the best games ever!
November 6, 2014: JMW-SP1!
New maps are dropping like snow flakes in my city at the moment. The latest addition is a temple-themed map by JMW: Go check out JMW-SP1.