Spring 2006:
May 31, 2006: Doom 3 - Resurrection of Evil!
Just to prove again that the section still lives, a review of Doom 3 mission pack - Resurrection of Evil - has been added to Game Reviews.
And here's a video (at YouTube) of some dude playing the Duke Nukem theme with his guitar (it's pretty cool): CLICK! (thanks FreeFrag for pointing it out!)
This one got out some months ago but I forgot to review it. If you're a regular at AMC you must've tried it already but anywayz - here's "_balley" from the author of Needle Time.
May 17, 2006: Oblivion V.3!
The third episode of "Oblivion TC" is out! Download the huge file (47 megs!) HERE. A review is on its way but that could take a while. MSDN has already reviewed the first and the second episodes. If you haven't played the first two episodes then download this third version which has all three episodes. If you have played the first two versions download this one to get the third one.
May 14, 2006: Kaiser Land 03 Reviewed!
Finally, check our review of KaiseR Land 03 (scored a modest 97) and download the map.
Thanks Quakis for reviewing A Winterland Memory.
May 9, 2006: Kaiser Land 03 download!
KaiseR released his third "Land" map yesterday. I'm in a hurry so at the moment all I can give you is the map. Review will follow later - within maybe two-three days. Download the level HERE (Jonof/Eduke required) and check below for some screenshots.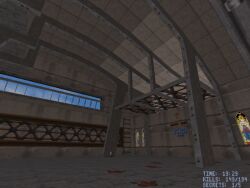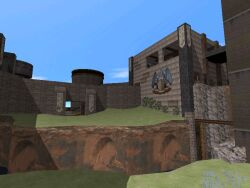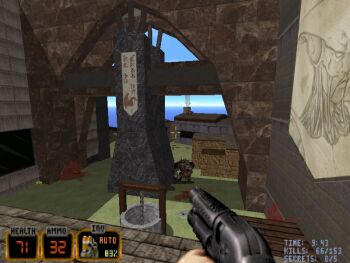 May 7, 2006: Another Timeless Night!
Alejandro Glavic is back after a hiatus. Check "Another Timeless Night" (score: 96).
Moloch makes a departure from the Community. Check the SST TC forum for a timeline of the Starship Troopers TC.
Thanks Numan for providing another mirror for A Winterland Memory. Both mirrors and the Fileplanet link are now available.
April 22, 2006: Mikko Sandt = An Idiot!
Do I feel stupid? Yes! The version of "A Winterland Memory" that was uploaded yesterday had a duke3d.def file that was FULL OF ERRORS WHICH PREVENTED THE SKYBOX FROM WORKING PROPERLY. A new version has been uploaded. IN CASE YOU HAVE ALREADY DOWNLOADED THE OLD VERSION DOWNLOAD THE NEW VERSION NOW. You may either download the new version or just replace the words "model" with "skyboxmikko" in the duke3d.def that came with the old version of the zip.
Edit: Thnx Iggy for creating a mirror. Fileplanet-free download here.
April 21, 2006: MSDN Turns Seven!
That's right - I'm now SEVEN YEARS OLD! And like always I celebrate not by receiving but by giving. I have finally finished my "Christmas" map. This day has been a pain. My computer kept crashing when playing (=testing) Duke. A lot of veins in my head have popped but the map is finally done and available. Check My Maps or download the level, A Winterland Memory, here.
There's more: Supertanker released his new map about a week ago. MSDN provides the SECOND review (Quakis was faster) of the map. Check here for Lunar Base DQN1925 (a hottie).
See you next year!
April 15, 2006: LAWnmoving!
Too many updates? You probably hate me for not updating but that's okay - your hate is most welcome. Be here on the 21st for another lame anniversary update - I'll TRY to have my "winter" map done by then:(
LAW asked for a favor and since I am, according to some, the greatest human being ever I decided to be his whore for a while by linking to his REDNECK RAMPAGE (boy did that game suck ass!) maps (I heard that they're great but you never know). So click here or here to download them (they're not on my account) and check below for screenz: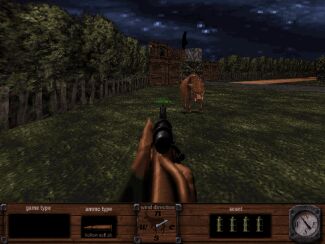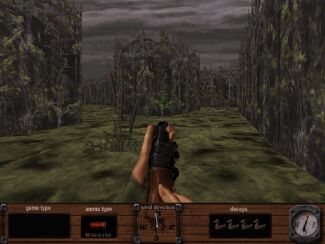 It's finally time for a new poll. The simple question is whether you have used Build or not. This is to find out whether all players are mappers too or just casual players. The last poll asked for your favorite map by Fakir. FBSP003 won with 30% of votes (21), C&C Episode came second with 26%, 12% for the "Other" option, 10% for DukeVR, FBSP001 9%, Army of Death 9% and FBSP002 with 4%. Start voting!
March 24, 2006: Duke vid & previous releases!
Click here to see a cool Duke Nukem video made (for the most part) in Build - Alien versus Predator versus Duke. It's a bit slow at times and its lenght should have been cut by a few minutes but it's still an interesting piece of work. Seems to borrow a bunch of stuff from LAW's AvP TC.
A list of recently (fall 2005 & winter 2006) released Duke maps/mods/stuff:
-Hot Maps: Beerzity, Subsuelo, Moonbase, C&C TC Full (update), Dukemeal Restaurant, Simple Minded, Battlefield 3, Munasta 2, Munasta 3, Retrospective, QContMS, Aqua Base, Arctic Wolf, Needle Time, The Theft, Buenos Aires Explosive Remake, Control For Disease Management, Red Rock.
-Maps: Redevil, Agent 007, EDF Base.
-Special Releases: Duke Is Ten map-pack, Club Doom, MSDN Old Map-Pack, Alien TC Demo Trailer.
-Dukematch: 1House.
-Other: Re-review of Time Demo, re-review of PYP2000, re-review of Fusion TC.
(some maps were missing Fileplanet download links due to the fact that I had some technical problems with Fileplanet a while ago. These maps have now been uploaded to Fileplanet)
March 21, 2006: Red Rock!
It's NOT a part of the world famous Red serie by the evil Oostrum but it certainly isn't that far from beating Red. "Red Rock" is a map by some German dude and it scored 97(!). Check Hot Maps.
March 15, 2006: EDF Base!
This one's an oldie from the author of Davecity 2. Check "EDF Base at Maps section.
March 5, 2006: Oldest hotties re-released!
Remember the very oldest Hot Maps section? The one with great maps, broken download links and crappy grammar? Now all those maps that have been unavailable for years are re-released in one neat pack. MSDN Old Map-Pack collects all 28 early levels. Check the pack here.