Autumn 2018:
October 31, 2018: Block Mind on Halloween!
Another fright night, another Duke3D map. Here's Block Mind from DannyFromNewOrleans.
Edit: As I was about to go to bed, I noticed a new Halloween-themed map was just released. Won't have time to review it at this point, but download Mansion CBP here. A screenshot below: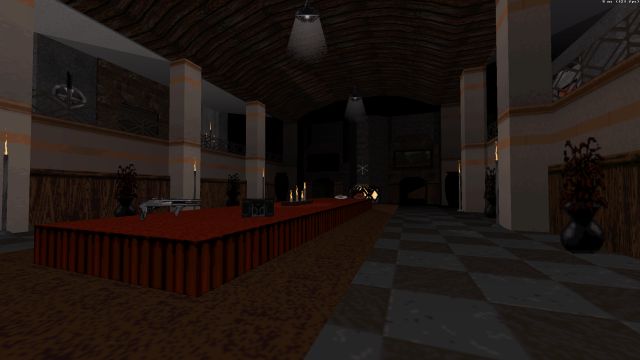 And here's a Halloween strip:
October 23, 2018: Redneck Rampage!
After about 20 years I finally got around to playing the entire Redneck Rampage collection, so check out the review here.
October 13, 2018: Duke Express!
Here's, as far as I know at least, the first Duke3D map based on Futurama. Check out Duke Express for a chance to explore the Planet Express spaceship from the animated series.
September 23, 2018: JMW-SP3!
This one appeared on Steam Workshop some months ago and I finally got around to taking a look. Devil's Gate is JMW's third map; check his other two here and here.
September 16, 2018: Game review time!
Not much news from the Duke front, but I had some time to finally try out Chasm the Rift, a kinda Quake-like shooter from 1997, so check out the review here. I've been thinking of going back to some of these old classics (and "classics") lately, so Chasm might be the first of many.