Summer 2012:
It seems that we've hit another slow period but hopefully we start picking up speed again now that this summer is drawing to a close. I have a few Duke3D projects under way so keep your eye on this site and maybe you'll catch a glimpse of things to come.
Deux Ex: Human Revolution reviewed.
August 15, 2012: Metropolitan Mayhem at moddb
Our brilliant Metropolitan Mayhem Duke3D episode should in a minute have a page available at ModDB so check out http://www.moddb.com/mods/metropolitan-mayhem.
Reviewed games Metro 2033 & Legendary.
Community Build Project 8: Metropolitan Starlight has been released & reviewed so go check it out; at 97 points it's more than worth your time.
July 22, 2012: Desert Complex!
I'm back home for a change so here's a review of Desert Complex as promised.
I'm in a bit of a hurry, writing this on a laptop and all, but underTaker has released yet another map. Check the screenshots below and download the map here. A review will follow later.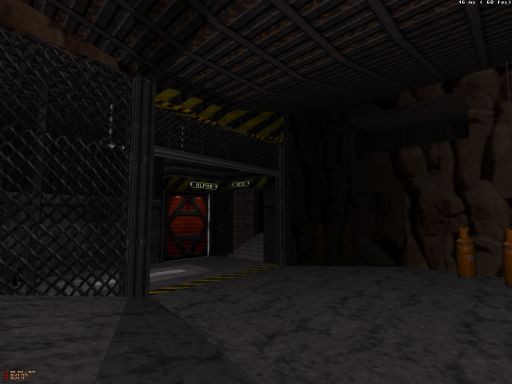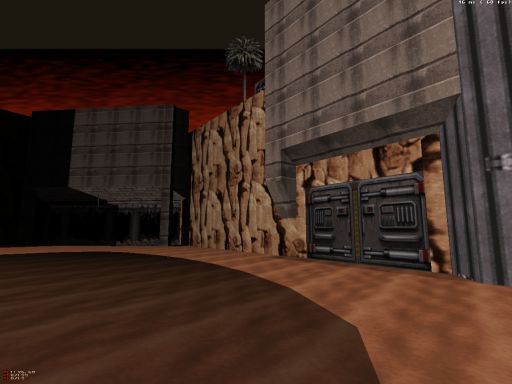 July 1, 2012: Hamilton Pool!
The first new map of the epic new css menu era (see yesterday's update) is here. Check David B.'s Hamilton Pool, a map that's been under construction since 1999.
Ninja edit: Parkade has been updated: while the review itself remains untouched the download link now takes you to the new version of the map that, apparently, has gone through some significant changes.
Epic new css menu added, instantly making the site look a bit more modern. However, it doesn't quite sit well with the current top "frame" or this news section: it looks better when you view individual review pages. So consider it a work in progress. Otherwise I'm quite happy with the colors and the specific style I settled with, especially after several much worse-looking versions that you fortunately never saw.
Two Duke3D mappers, Gambini & LAW, have recently released maps for non-Duke3D games that you might find interesting. Gambini (It Lives) won PlanetPhillip's "Elevatorville" Half-Life 2 mapping contest with his unique entry, Elevator Action. Check out the contest here. LAW (AvP) released a Redneck Rampage usermap Elvis Lives, a cool-looking map with a bit confusing layout. Check it out at Duke4.net.
Also, here's my review of Mass Effect 3, one of the best games ever.
Enjoy the Midsummer!
June 15, 2012: Day After Forever!
It's not quite literally "day after forever", more like a year and a few days after Forever, but here's underTaker's latest city map, Day After Forever, a twenty-plus-minute ride.