INCUBATION - ALIEN APOCALYPSE BY "CYBORGR"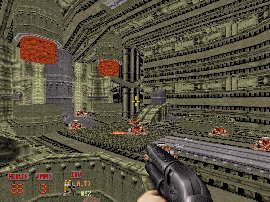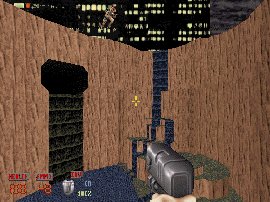 -Levels:
Includes eight new levels ( two secret levels ). These levels are quite much the normal.
Design is quite good but nothing special. Shadows are well made but could have been better.
Levels are located in interesting places like prison, temple in the middle of the forest,
nuclear base, etc. I really had fun playing these levels. Puzzles are good as well as monster
placements and goodies.
Score 8/10 -Enemies:
None!!!
-Weapons:
None!!!
-Other:
All new midis and some new art and new cons. Musics were very enjoyable but there were only
few new arts.
Score 7/10 Lastability: Actually this is an episode. Good midis and quite good levels:
WWW: http://www.planetduke.com/tcp/
Version: 1.4
Author: Cyborg
Size: 1.2Mt
Score: 7½
Download: Click here