THE FINAL CONFRONTATION TOTAL CONVERSION BY 3D VISIONS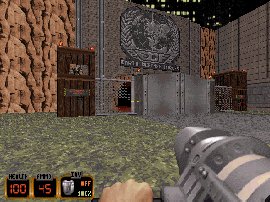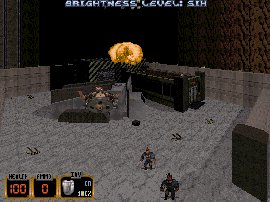 -Levels:
TFC includes seven singleplayer levels and one Deathmatch level. Every level is huge and
extremely well designed, perhaps too much puzzles but texture choosement is good. TFC's
best level is perhaps "Moving Death". It's quite unique level that is located in a very
realistic feeling train that actually moves. Also somekind of cool themepark is included
and lots of bases. Lots of nice places to discover.
Score 9½/10 -Enemies:
No new enemies.
-Weapons:
No new weapons.
-Other:
Couple new midis and cool ending screen makes this TC even better.
Score 8/10 Lastability: One of the first Duke TCs and perhaps one of the best:
WWW:http://www.fileplanet.com/index.asp?section=505
Version: 1.3d
Author: 3D visions
Size: 936Kt
Score: 9